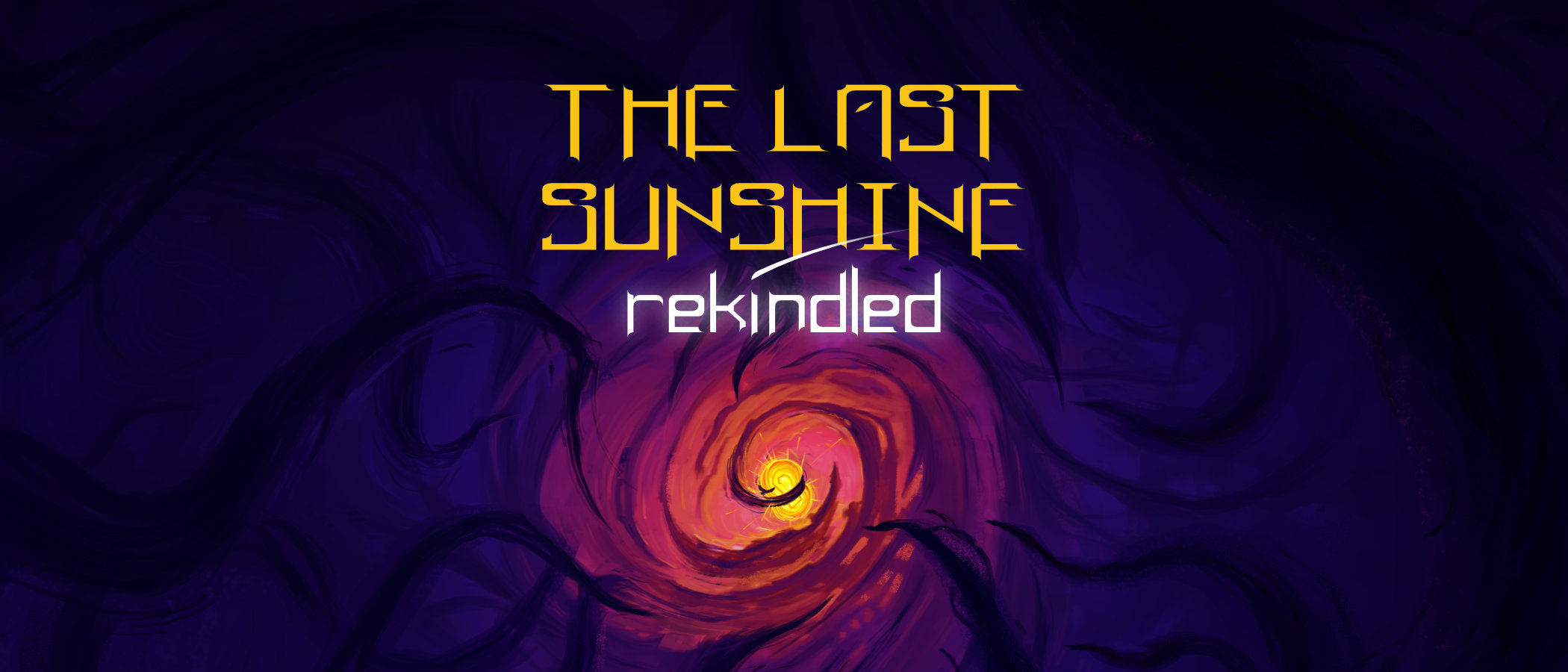 The Last Sunshine: Rekindled
A downloadable game for Windows
The Last Sunshine is a fast paced rogue-lite & schmup hybrid. Earn a variety of skills, then mix and match them with your customized stats to dispatch droves of dark aggressive enemies. Will light win against the darkness? It's the end of the universe!

Features
6 unlockable characters, each with unique skills and traits.
Incredible boss fights.
Lots of unique enemies and mini-bosses to vanquish.
Random generated levels.
Customize each playthrough with an expansive passive tree, full of diverse build choices and powerful combinations to discover.
Level up the stars and permanently increase stats and unlock new abilities.
Three biomes to explore and conquer, with light and dark modes that drastically change the difficulty of the game.
Unique hand drawn 2D art!
Purchase
In order to download this game you must purchase it at or above the minimum price of $9.99 USD. You will get access to the following files:
the-last-sunshine-windows_x64.zip
672 MB
Comments
Log in with itch.io to leave a comment.
Hi there! Had the pleasure of playing the game today on stream. Really enjoyed it, and would definitely recommend it! Some minor things I would suggest for QoL improvements:

1) If the player has health/mana regen, refill their life/mana total when going into a boss / next stage portal. This prevents the player from sitting around and waiting for their health/mana to refill and keeps them engaged in the game.

2) Allow for a "toggle" function for the LMB/RMB (or RT/LT) weapon controls. This will make the game more accessible for people who have difficulty holding down buttons for extended periods of time.
Again, it was a pleasure playing the game, and I hope you find these suggestions helpful.
Heya! I featured your game again if anyone is interested! Congrats!
Hey Again friends! Your game came in 4th out of 50+ games this week! CONGRATS! I absolutely love your game! Great job!
CONGRATULATIONS
for taking the #1 spot today! I loved your game and it's super unique atmosphere!
Awesome! Thank you so much for featuring our game in your video <3 We have a lot of updates coming. The current version on Itch is 0.4.1 which currently spans a tutorial level (featured in the video) 6 random generated levels, skills and passive tree and a gigantic boss at the end.

We are already hard at work on the 0.5 update which will see more polish and a few more features in there. Version 1.0 will see 4 additional Zones with vastly different biomes, enemies and major bosses for each Zone + additional features.