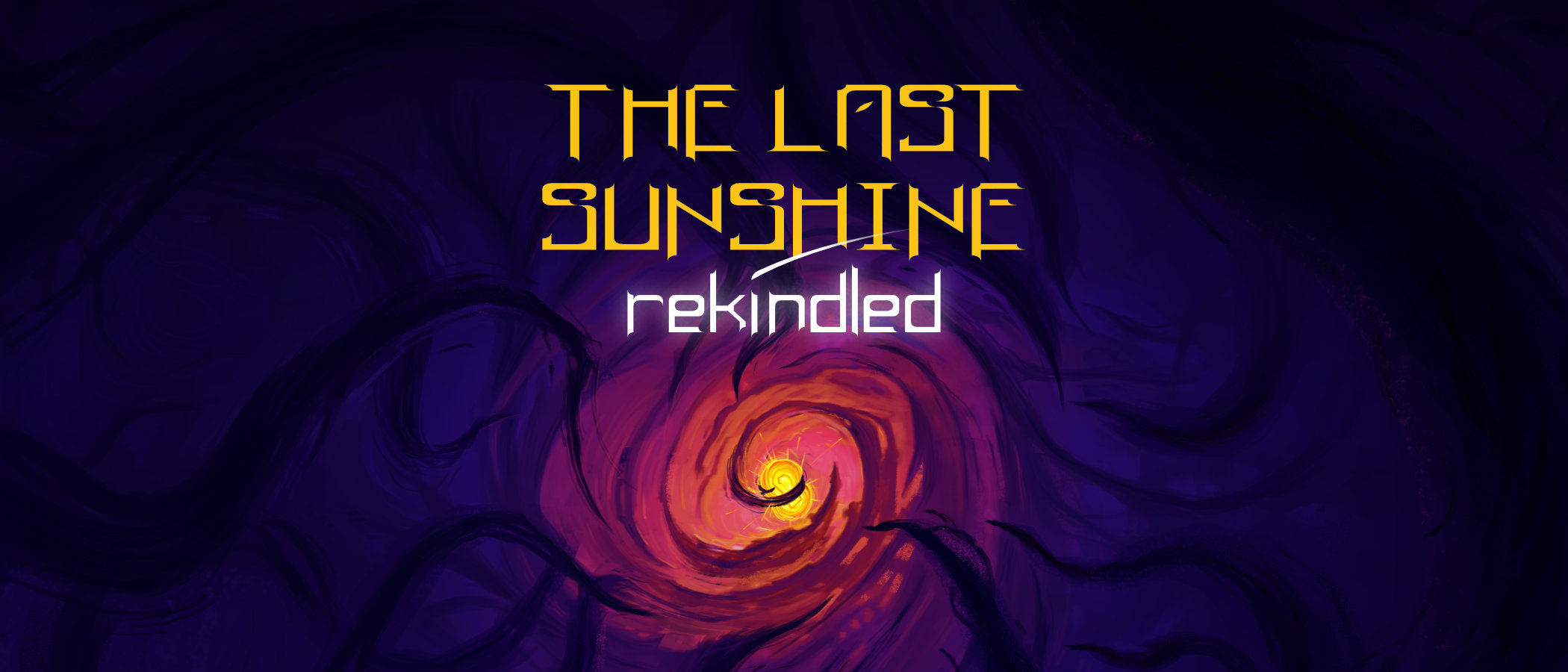 The Last Sunshine: Rekindled
Estimated release date of the full game: July 2021

The Last Sunshine is a fast paced rogue-lite & schmup hybrid. Earn a variety of skills, then mix and match them with your customized stats to dispatch droves of dark aggressive enemies. Will light win against the darkness? It's the end of the universe!


Incredible boss fights
Multiple stars to play
Expansive passive tree
Lots of skills to collect
Persistent progression
Increasingly difficult gameplay
Upgrade and customize your skills with fusions
Random generated levels
Lots of mini-bosses to vanquish
Unique and detailed 2D art style
Comments
Log in with itch.io to leave a comment.
Heya! I featured your game again if anyone is interested! Congrats!
Hey Again friends! Your game came in 4th out of 50+ games this week! CONGRATS! I absolutely love your game! Great job!
CONGRATULATIONS
for taking the #1 spot today! I loved your game and it's super unique atmosphere!
Awesome! Thank you so much for featuring our game in your video <3 We have a lot of updates coming. The current version on Itch is 0.4.1 which currently spans a tutorial level (featured in the video) 6 random generated levels, skills and passive tree and a gigantic boss at the end.

We are already hard at work on the 0.5 update which will see more polish and a few more features in there. Version 1.0 will see 4 additional Zones with vastly different biomes, enemies and major bosses for each Zone + additional features.