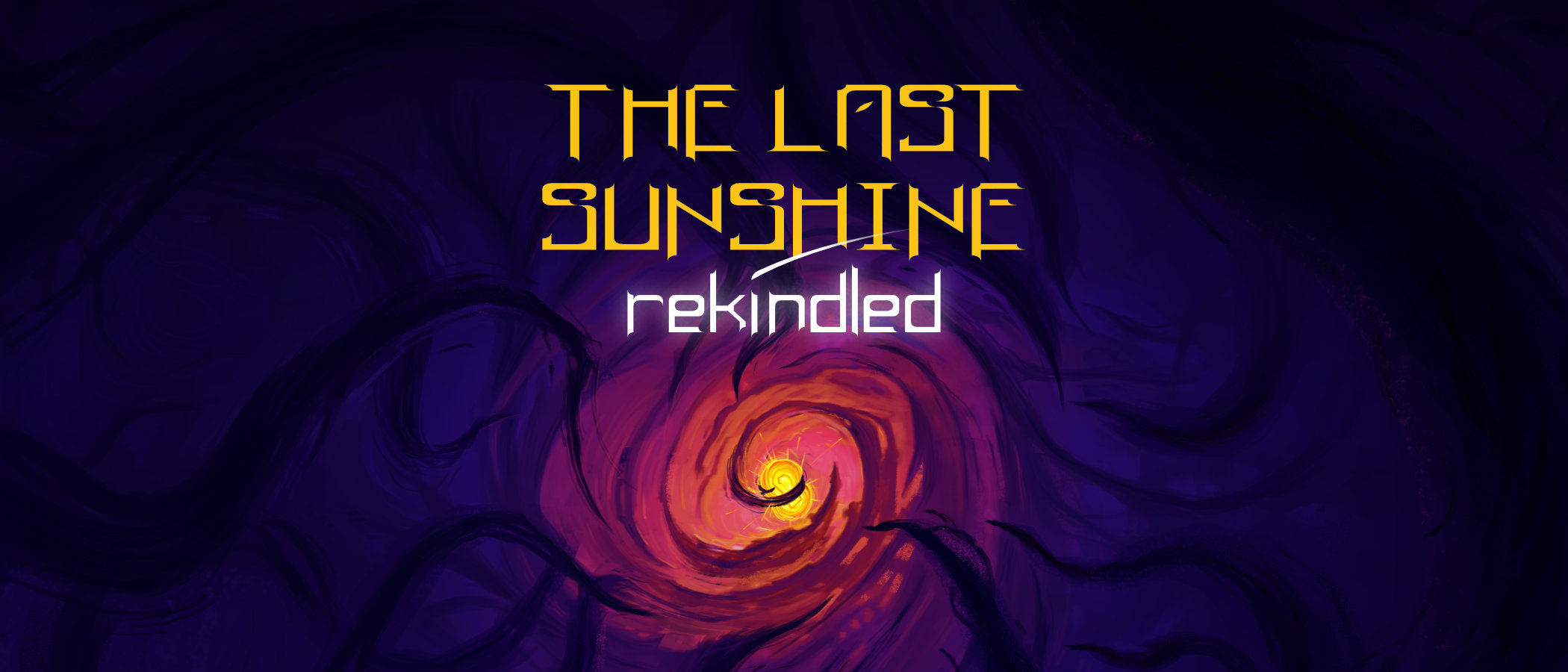 The Last Sunshine: Rekindled
Milestone Update
Version 0.5 is finally here. This represents a major and fundamental change to some core elements of the game for us. We have combined all levels to make bigger random generated zones instead. There are wormholes scattered around that you can use for fast-travel. A Hub system where you can access your skills and passive tree (which will be expanded to encompass a lot more in the future). There is also a whole new zone/biome to explore with new enemies and a new boss to defeat!
Patch notes: 0.5 (alpha)
COOL ADDITIONS
Zone 2 has been added, featuring a new boss.
We have rebranded as "The Last Sunshine: Rekindled"!
Level generation has received a big update.
Levels now feature hubs, among which you can teleport between. You can access the passive tree and your star's skills here with a cost to your mana.
New enemies have been added.
You now have mana. Currently the only function is to access the hub details. We have more plans for mana in the future.
There are now 5 tiers of mana drops.
A 'pod' trap is now featured in Zone 2.
BALANCE & ADJUSTMENTS
Now there is a tutorial that's required to beat the first time you play, but only the first time. You can access the tutorial again if you want.
The Passive Tree has been updated.
Added tier 4 and 5 to drops in general.
Skill Shards have been removed. The old skills have been removed. They will be making a return in a new form at some point in the future.
ART & UI
Various art updates to enemies, bullets, and enemy effects.
Added slight camera effect to Dark difficulty.
The passive tree has updated UI art.
Updated boss health bar look.
FIXES
Various stability and optimization fixes.
KNOWN ISSUES
Shield bar on stars does not always decrease when taking damage. This happens when you pick up shield drops that increase your shield over your normal max shield value. We plan to update the shield bar in the future to represent this 'overshielding'.
Thank you for trying out our game. We would appreciate any feedback you might have! <3 We also have a growing community on Discord, come and say hi :)
Get The Last Sunshine: Rekindled