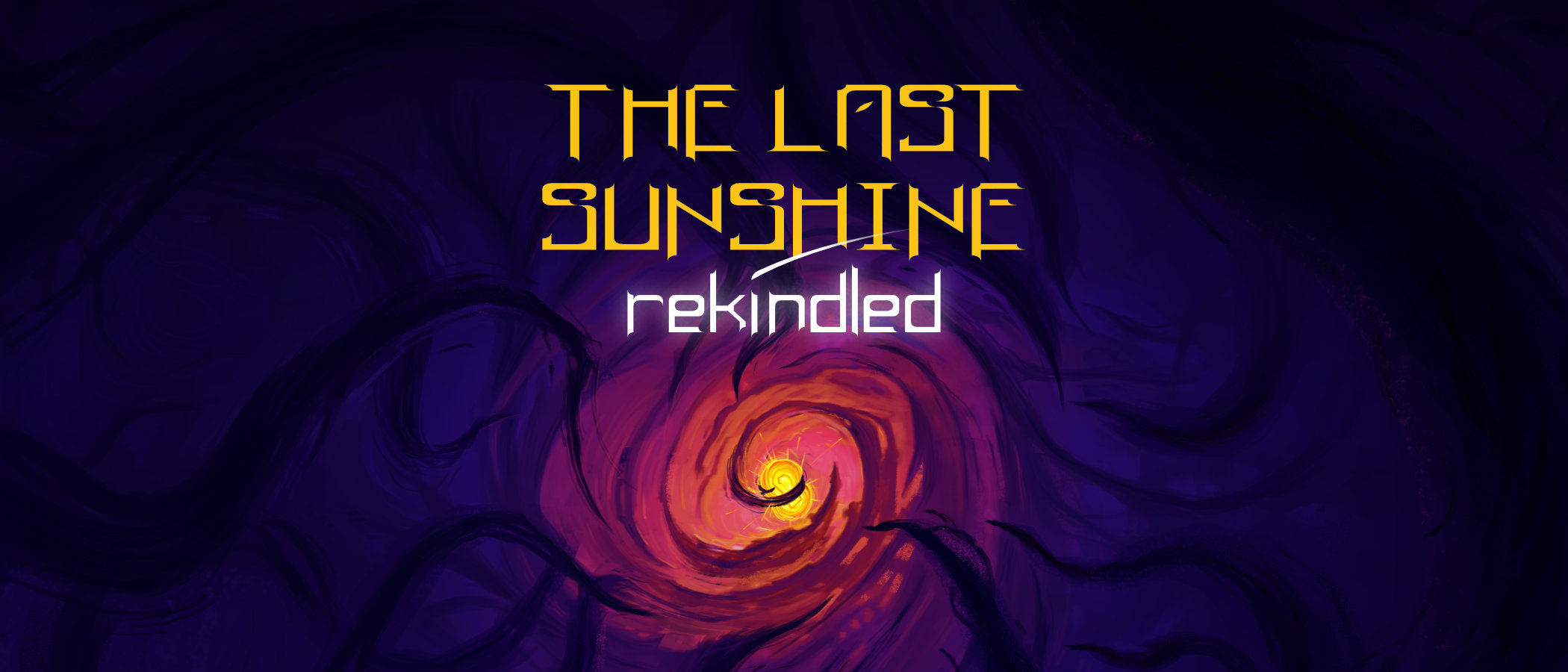 The Last Sunshine: Rekindled
0.5.3: Lots of general improvements
---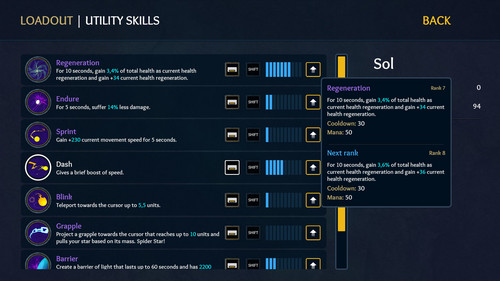 Patch notes: 0.5.3 (alpha)
Consolidated patch notes for 0.5.2 and 0.5.3 as 0.5.2 did not get posted!
These patches are mostly just improvements across the board, some performance improvements, 2nd utility skill slot added, some notifications for new players to inform of certain things, loading speed, some new sounds, many visual updates and more.


COOL ADDITIONS
Added some additional helpful tutorial toasts to explain stuff.
Callidus has updated core skills. Try them out!
Vega now has super cool skills! Damage suffered by Vega's shield empowers Vega's Core Skills. Try them out!
Lots of drops! Now there are hybrid drops consisting of health, shield, and mana.
BALANCE & ADJUSTMENTS
Made adjustments to level generation and enemy spawns.
Adjusted bullet sizes for enemies slightly.
Utility skill upgrade costs lowered slightly.
Each star can now equip 2 utility skills.
All stars now have 5 attacks skills instead of 10.
When a boss is defeated all enemy bullets are immediately destroyed.
Added Elite Ward to enemy pool.
Health drops now give a regeneration effect over time.
Starting defensive stats of all stars have been increased.
The first room in levels now do not have a Cosmic Bridge until a second Cosmic Bridge is secured.
Inspect is now on Left Ctrl.
Physical debris on some enemies improved.
ART & UI
Improved background art.
Reduced decimal places to 1 on boss health bar.
Some star attack skills have had visual improvements.
Added various sound effects for some utility skills and core skills.
Loading screen has been improved with additional text.
Utility Skill upgrade costs are now displayed.
Levels now have names that display when fully loaded in.
Added a resolution option. (1280x720).
FIXES
Various loading delays have been improved.
Some tooltips that linger on screen have been fixed.
Various performance updates have been made.
Thank you for trying out our game. We would appreciate any feedback you might have! <3 We also have a growing community on Discord, come and say hi :)
Get The Last Sunshine: Rekindled